Illinois Energy Pricing Increase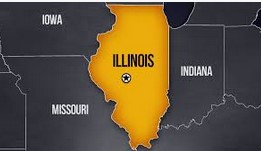 Have you heard about Illinois Energy Pricing Increase?
Energy Pricing Increasing for Illinois electricity and Illinois natural gas, in Ameren utility and ComEd utility rates are scheduled to increase, lock in a low fixed rate today and save before Illinois Energy Rates go up even more…
Ameren Utility Electric Rates
"The primary reason you will see an increase in your monthly Ameren electric bill is because of the increase in the electric supply costs, which are collected on your utility bill and paid directly to power generators," the utility wrote to customers. "Ameren Illinois does not profit from these charges."
October 1, 2022 to May 31, 2023
Ameren Commercial Electric .153
Ameren Residential Electric .115
Compare Supplier Electric Rates
12 months = .10 to .11
24 months = .09 to .10
35 months = .09 to .10
48 months = .11 to .12
Depending on usage, start date, rate class, zone and utility will depend on which rates are good for you.
INSTANTLY COMPARE SUPPLIERS, FIND THE LOWEST RATES FOR ELECTRICITY
ComEd Utility Electric Rates
"We want to make sure residents and businesses are aware of the increase prior to receiving their bills from ComEd in July featuring the higher rates, Those on fixed incomes can take advantage of payment assistance options available on the ComEd website or by phone."
June 2022 to May 2023
ComEd Commercial Electric .0988
ComEd Residential Electric .0978
June 2021 to May 2022
ComEd Commercial .0787
ComEd Residential .0781
INSTANTLY COMPARE SUPPLIERS, FIND THE LOWEST RATES FOR ELECTRICITY
If you would like to REQUEST A QUOTE for your company, reply with your most recent utility bill(s) and we will get back same day with low electricity and/or natural gas supply rates, if you have an agreement now it's ok we just need to know your expiration date, you can still lock in low fixed rates today and allow your agreement to start when your agreement expires.
Make Money, Refer A Business Today.