The future of energy is here!
Save on what your company spends on electricity and natural gas with Bid on Energy
Energy costs, whether electricity or natural gas, can be one of your business' greatest expenses. No matter the industry sector you operate in, being able to save on your companies energy cost, empowers your business to run more efficiently, by adding to your bottom line!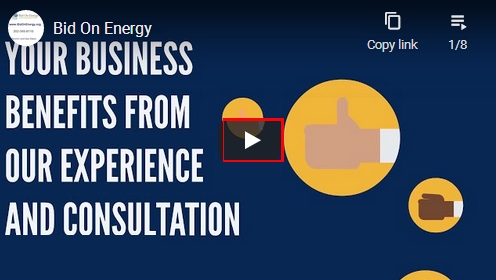 Here at Bid on Energy we have created a proprietary technology that will help you reach this goal. Our platform makes electricity and natural gas suppliers compete for your energy business! With over 90 suppliers our technology, delivers your choice of fixed, variable, or time day rates to choose from. We can deliver the most affordable option for your business.
Whether you are a large or small energy user, your business benefits from our experience and consultation, technology, notices, and better energy rates!
Unlike most brokers and consultants, via our technology, we provide you with cutting-edge tools and leading strategies, that will help lower your energy costs.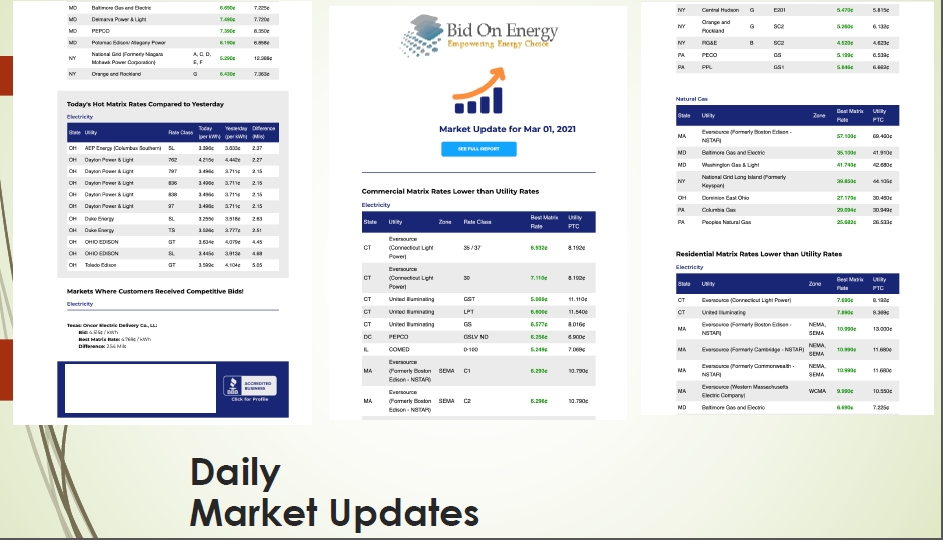 Our customers benefit from:
Daily Market Updates

Capacity Tags

Peak Grid Day Alerts

Renewal Notices
Daily Market Updates - We track changes in the market, making it possible for you to lock in low energy rates at the optimal time—saving you money each year. We find savings opportunities from the private and public energy markets, so you can take advantage of these changes.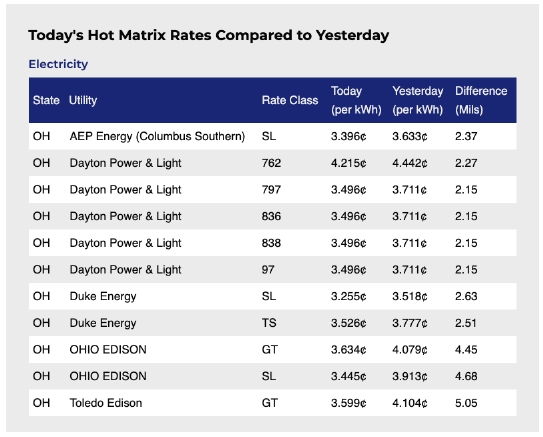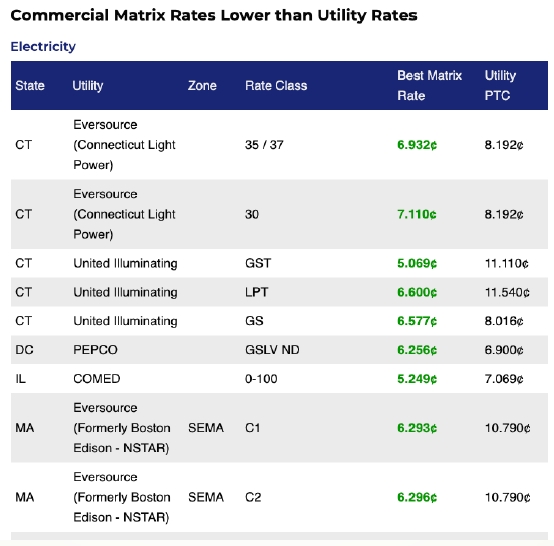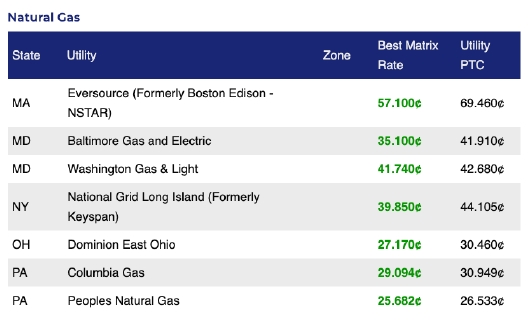 Peak Grid Day Alerts - We track your energy usage throughout the year and send you up to 10 notices annually. With these notices you know, what day and time to reduce your energy usage, in order to lower your annual energy consumption.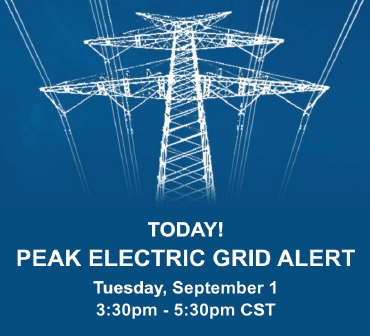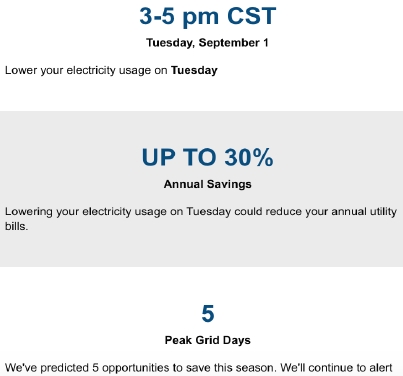 Renewal Notice - We send emails to let you know when your contract(s) are over, what the rates are at least 3 months before your agreement ends. We work with you to ensure you know when there are low renewal energy rates available.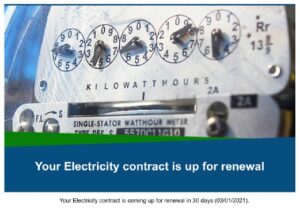 Do not wait.
This is your chance to create an energy-saving opportunity for your business!
Click here to contact us today.