Save money by booking longer term deals.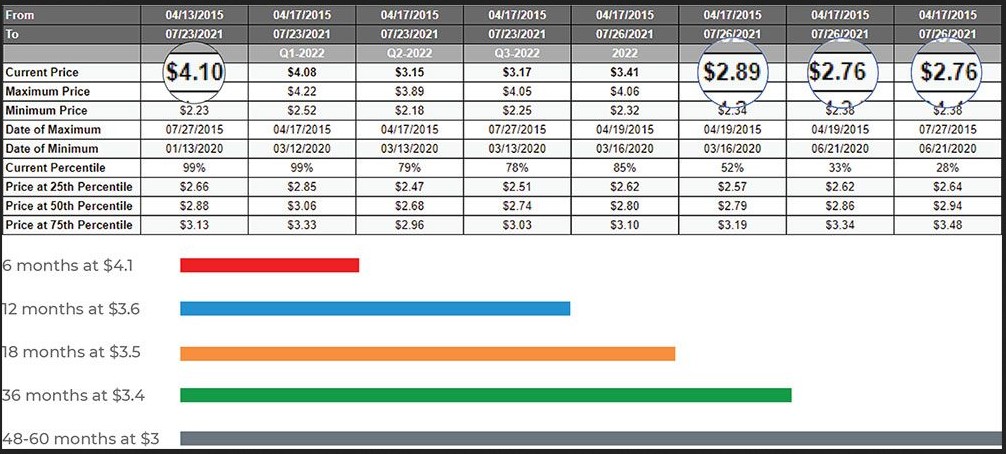 Save money by booking longer term deals.
In the United States, natural gas currently makes up roughly 50% of the fuel that power plants use in generating electricity!
The last decade gave the country an abundant supply due to discovery of new resources, and despite a 30% increase in global demand, supply still outpaced it all, resulting in a significant drop in both electricity and gas rates.
Unfortunately, the pandemic created enough chaos that it crashed the natural gas market, which resulted in a significant loss in supply globally. Substantial decreases in demand drove prices downward through most of 2020.
The crash didn't last long. Supplies of natural gas in Asia and Europe hit severe shortages in 2021, thus skyrocketing prices. Customers shifted their willingness to pay, creating a lucrative market for the suppliers that navigated through the tough times. European natural gas rates have surged more than 1000% from a record low in May 2020, while Asian Liquefied Natural Gas (LNG) rates have jumped about six-fold in the last year.
Where the market is heading
Strong Demand for natural gas is expected to grow over the next five years, but the current rate of resupply will not catch up to meet it. Only 1% of the lost gas supply of last year has been recovered in 2021. According to CME trades, the earliest sign of an increase in supply is in 2023, when a slight recovery of gas supply is expected to lower the natural gas and electricity rates.
Let's look at the rate history to paint the full picture: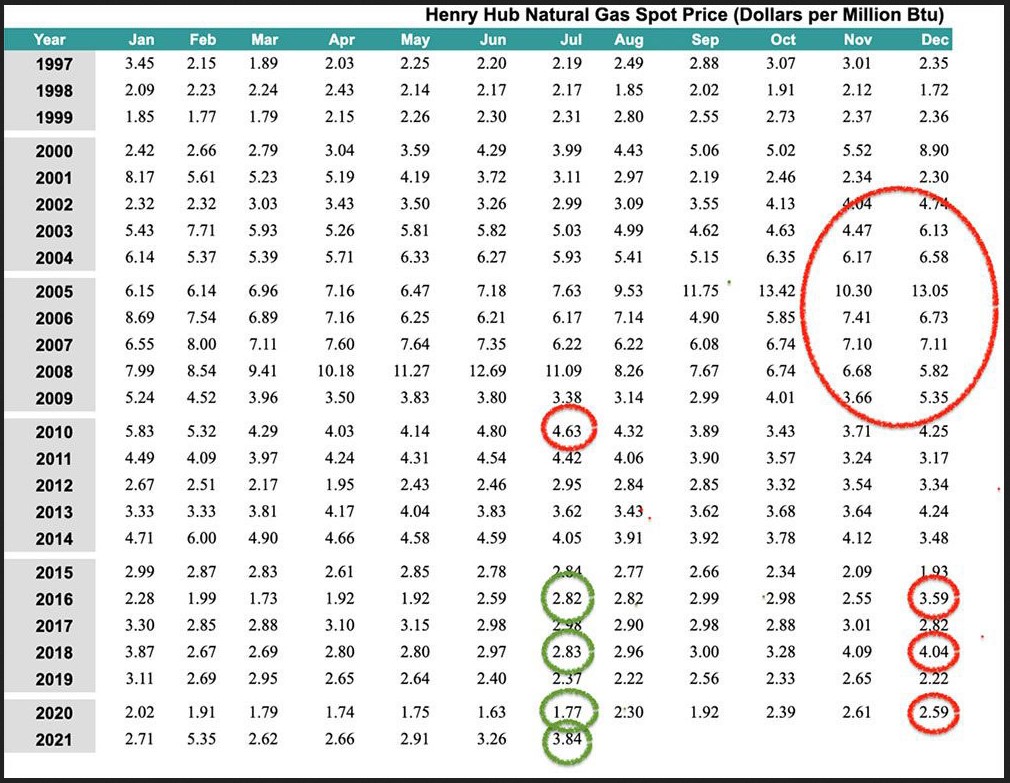 In July 2022, the natural gas rates reached an 8-year peak, settling at 3.84¢ per therm. August 2022 rates are expected to follow the same trends. With winter rates typically higher than summer rates, it's important to note that we could be in for rough winters in 2022 and 2023, especially if the country faces adverse weather conditions.
The hard reality is that businesses still need to procure energy in this current market, and they must establish new processes that are feasible and guarantee an optimized outcome.
Below is an analysis that can help guide you in setting up the best deals for your company.
NYMEX Price Trend Analysis


Extend your contracts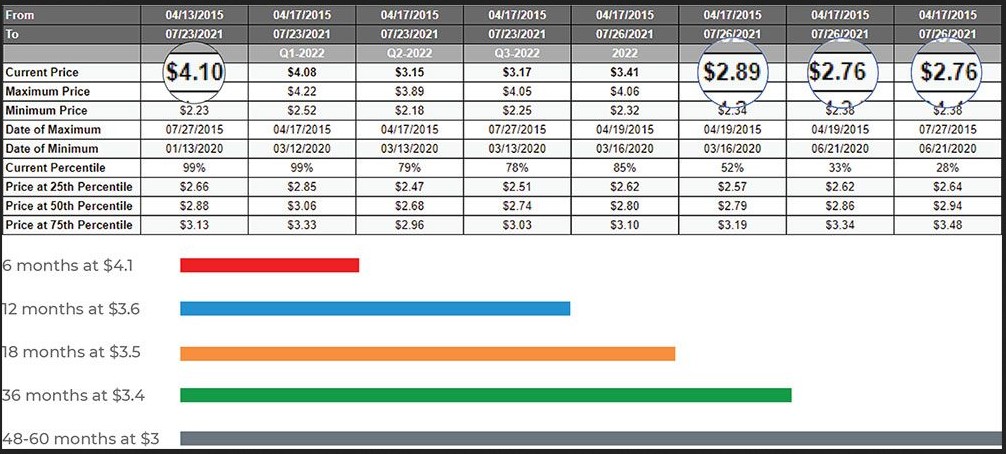 Looking at the data, natural gas prices are trading much higher than in recent months, but longer-term contracts are actually trading at a discount.
By extending the term length into 2023, 2024, or 2025 you can help your business take advantage of significantly lower prices. This provides companies price relief in the short term and brings down the weighted average the business will pay over the contract term. The best rates are showing with term lengths between 48-60 months.
Try looking at longer than usual term lengths to find the most competitive pricing in today's market.